Final Announcment
NATO-Russia
Advanced Research Workshop
"Nanostructured Thin Films and Nanodispersion Strengthened Coatings"
December 8-10, 2003

Moscow-Russia
December 8-10, 2003
Sponsored by
NATO-Russia Advanced Research Workshop (RARW)
The purpose of a RARW is to contribute to the critical assessment of existing knowledge on the Nanostructured Thin Films and Nanodispersion Strengthened Coatings. The RARW is to identify directions for future research, and to promote close working relationships between scientists from NATO countries and Russia.
An RARW is a meeting of three days' duration, involving participants from NATO and Russia. An RARW is a forum for advanced level, intensive discussions between qualified experts from NATO countries and Russia, and from different research sectors.
The Workshop topics will include, but will not be limited to, the following topics:
Influence of nanopowders and nanoparticles and their potential for new material developments;

Concepts for the development of new plasma-based deposition techniques (composite targets, ionized PVD, pulsed magnetron and laser deposition, thermal spraying, ion implantation, sol-gel and plasma-chemical methods, electro-spark alloying, thermo-reactive electro-spark surface strengthening, etc.);

Phenomena of nanostructures and process-structure-properties relationships;

Roles of nanostructureed designs and architectures for new or improved products;

New techniques for better characterization of nanostructured thin films;

Adaptation of thin films and coatings systems to the demands of various nanostructured product concepts;

Understanding and control of film properties (adhesion, hardness, stress, wear- and corrosion resistance, Young's modulus, elastic recovery, surface topography, surface charge, etc.);

Hard films for tribological applications;

Biocompatible thin films.

Organizing Committee
NATO Co-Director Andrey Voevodin

Russia Co-Director Evgeny Levashov

Italy Francois Rossi

Russia Dmitry Shtansky

USA John Moore

Local Organizing Committee
Prof. E.A. Levashov
Prof. M.R. Filonov

Dr. D.V. Shtansky
Dr. V.V. Kurbatkina

Prof. M.V. Astaxov
Mr. Yu.M. Radchenko

Conference Location
MSISA Technological University is located in the center of Moscow, just 2 km south of Kremlin and its beautiful Red Square. The university has his own hotel, meeting rooms and other resources, which will be used by the Workshop.
Moscow State Institute of Steel and Alloys
(Technological University)
Leninsky pr. 4, Moscow 119049, Russia

List of speakers
NATO
D. Arnell, UK
J. Bretagne, France
J. Colligon, UK
M.-P. Delplancke, Belgium
F. Gammel, Germany
L. Hultman, Sweden*
P. Mayrhofer, Austria*
A. Matthews, UK
J.J. Moore, USA
J. Musil, Czech Republic
J. Patscheider, Switzeralnd*
F. Rossi, Italy
R. Suchentrunk, Germany
S. Veprek, Germany
A. Voevodin, USA
Z. Werner, Poland
J. Zabinski, USA



* NATO partner country



Russia

R.A. Andrievskii
A.F. Belyanin
V.I. Bogdanovich
V.M. Elinson
S.N. Grigor'ev
V.F. Komarov
E.A. Levashov
Yu. V. Panfilov
Yu.V. Parkhomenko
V.G. Ral'chenko
M. I. Samoilovich
E.N. Sheftel
D.V. Shtansky
V.V. Sleptsov
B.V. Spitsin
Exhibition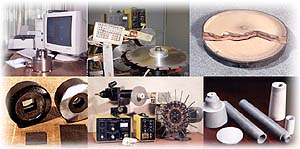 An Exhibition: "Advanced coating and surface modification technologies and film characterization facilities from Russia" will be organized during the Workshop. The Exhibition will take place at Moscow State Institute of Steel and Alloys (MSISA) and is sponsored by:
Moscow State Institute of Steel and Alloys (Technological University)

Scientific-Industrial Enterprise "Metal"

Scientific-Technical Association of Termosynthesis
At this exhibition various technologies, scientific equipment and products will be presented, such as, targets and electrodes for PVD technologies, Electro-Spark and Thermo-Reactive Electro-Spark Anti-fretting Coating Units, Scanning Force Microscope with Sclerometry Hardness Measurement Units, and many others.

Social Program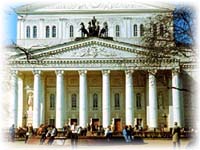 December 8, Monday Welcome Party
(accompanying person - 35 $)
December 9, Tuesday Banquet (accompanying person - 50 $)
December 10, Wednesday Bol'shoi Theater (optional, 35 $)
Workshop Secretariat
Dr. Dmitry Shtansky
Moscow State Institute of Steel and Alloys
(Technological University)
Leninsky pr. 4, 164
Moscow 119049, Russia
Tel.: (095)-230-4535
Fax: (095)-236-5298
E-mail: shtansky@shs.misis.ru
http://www.shs.misis.ru/